The Dollar Business Magazine covers the success story behind Acme Fabrik
Mumbai 16 Dec , 2017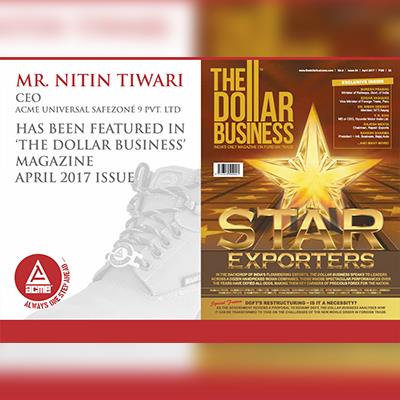 The absence of quality safety shoes in India gave Mr. Nitin Tiwari the confidence and optimisn to generate a new business opportunity and become a category leader.
Now that a lot has already been achieved in the domestic market, Tiwari wants to scale up the business.
As manufacturers of safety shoes, they are focusing on environment-friendly raw materials among fast-changing trends to replace the use of leather in daily lives, Acme Universal too wants to focus on innovation led products.
Read complete article
Back To News